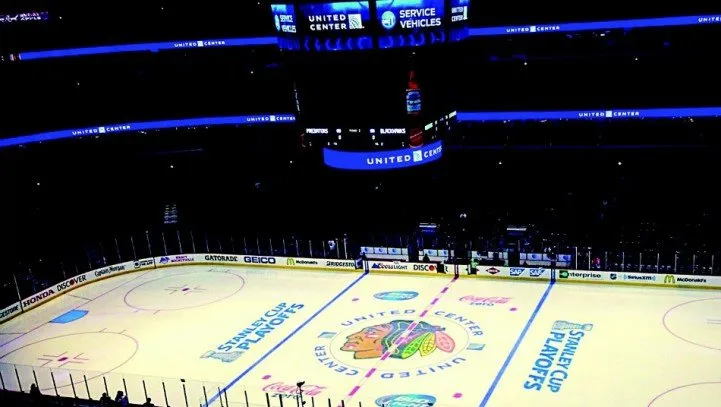 Cross Border Taxes For Professional Athletes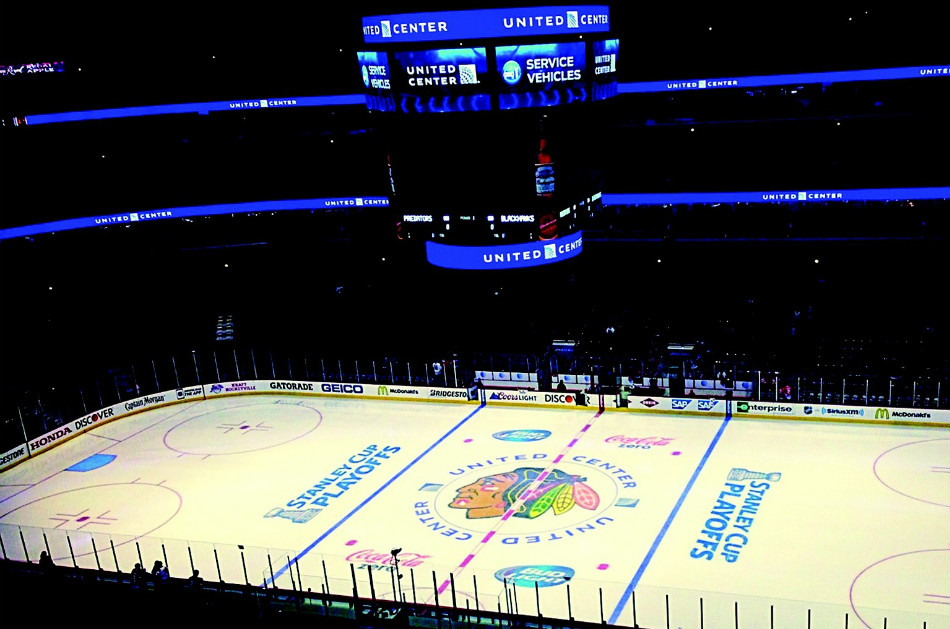 Cross Border Taxes For Professional Athletes
This weekend's 55th
NHL Entry Draft
will determine the fate of many athletes who are about to earn millions of dollars. For professional athletes, coming into a considerable amount of money at a very young age is exciting, but poses many challenges; there is no guarantee that they will remain financially secure in the future. Typically with younger athletes, holding on to their wealth may not be their first priority (as in saving and budgeting) as they may be more enticed to immediately lead an incredibly lavish lifestyle. But all too often we see professional athletes mismanage their finances and get into financial trouble later on down the road.  It is quintessential for pro athletes to identify and work with a trusted advisor who would be a cornerstone of making important decisions and recommendations for the athlete on how to best manage his finances, comply with applicable immigration and tax laws and regulations, and make smart choices when retaining other professionals.  You want your trusted advisor to be the MVP of a pro athlete's advisory team.  A good trusted advisor will do his due diligence and will look out for pro athlete's interests, fight for them, and protect them with zeal. It is vital that young athletes take the first step in establishing a financial plan to preserve their wealth until their sports careers come to a close.  Establishing a financial plan ahead of time is important because there are certain events, such as injuries, that may shorten one's professional career.  Frequent relocation due to trades is also an important factor to consider.   There is an assumption that money will continue to flow for years.  And in many cases it is true, but for a large majority of athletes this is not necessarily the situation.  A professional athlete's career may not extend beyond a few years.  Therefore, effective strategies need to be implemented in order to protect an athlete's assets and to allow them to thrive financially down the road. In this note we outline key areas of tax and financial planning that young NHL players and other professional athletes should consider in the beginning of their professional careers.
Canadian/US Cross-Border Taxes for Athletes & Agents
During what could be a complex financial time, players should have an advisory team with both knowledge and experience for dealing with their individual needs.  Regardless of their chosen country of residence, income taxes will likely be an athlete's largest expenditure.
Contrary to a common misconception, the athlete is the taxpayer and as such he is responsible for making sure that he is in compliance with applicable tax laws.  Given that NHL players play games in the United States and Canada (as well as occasionally in other jurisdictions), they are liable for any taxes that have not been paid, when due.  Noncompliance has a high cost in the form of substantial penalties and interest.  More importantly, ignoring tax planning can lead to overpayment of taxes or double taxation.  Even basic tax planning in some cases can make a difference between paying too much and just enough to comply with all applicable tax laws.
As a player in the NHL, there are various cross-border tax requirements that are complex and should only be managed by qualified cross-border tax advisors.  Identifying qualified tax advisors may be challenging, but is worth the time and effort.  Typically, a trusted advisor would work closely with other professionals on the athlete's advisory team to identify the right talent.  This way, athletes can ensure that they meet all requirements and are not surprised with penalties and other issues that may arise during the tax season. 
 On top of domestic tax law knowledge, qualified tax advisors should have knowledge of and experience working with international tax and tax treaties.  Double taxation can generally be mitigated or eliminated under the Canada-US income tax treaty.  However, certain relief is only available when the athlete files relevant tax returns and forms with the tax authorities.  These rules are complex and require qualified tax advisors who have a thorough understanding of the applicable tax framework and experience in the area.  Having a team consisting of a tax attorney and a CPA certainly helps.
With Ontario's top tax rate at 53.53 percent, an athlete could potentially face a 14 percent difference with the top US federal income tax rate of 39.6 percent.  In addition to US federal income tax, pro athletes are subject to State income taxes that can be as high as 12 percent.  The tax rate is not the only difference between the United States and Canada.  The United States allows athletes to deduct numerous expenses which are sports related, while Canada has significant limitations in this respect.  As a result, a Canadian player who has been drafted by a US team may have the ability to drastically reduce their tax burden, thus increasing their after tax cash flow.
The CRA and the IRS have not overlooked the high and ever increasing compensation of athletes.  Higher compensation put athletes on tax authorities' radar screen and often subject athletes to tax authorities' audits.  Again, having a tax team that has a tax attorney on board is more beneficial to successful audit or Appeals resolution.
Athlete's Taxation Information
Professional athletes are considered employees of the teams and clubs they play for, and as such, their compensation is taxable.  An athlete's compensation can also include:
Bonuses received, including signing or performance bonuses.

Endorsement and public appearance income.

Awards, including cash, market value of bonds, vehicles and other merchandise.

Any payments made on an athlete's behalf that may otherwise be non-deductible, including agent fees, legal fees, income taxes, fines and penalties, and other similar items.

Income derived from the athlete's investments (many well-established athletes, including NHL alumni, have interest in multiple business ventures).
Professional athletes engage in day-to-day transactions as anybody else.  Buying a house, making an investment, acquiring or selling a business interest are among common transactions that require addressing tax implications, especially, in the international tax context.
Designing a prudent financial plan should also include considerations relevant to gift and death taxes.  Although no one really wants to think about those unfortunate events, pro-active planning is critical to effectively manage one's income and estate and gift tax exposure in the future.
Retirement planning (such as Retirement Compensation Arrangements in Canada), life insurance planning, and asset and marital protection planning are additional areas that present planning opportunities for pro athletes.  Missing out on them now may substantially reduce their benefit in the future.
Some examples of tax forms that are required to be prepared for athletes include:
US Federal Forms:
1040, US Individual Income Tax Return (filed by US residents, whether they reside in the United States or outside the United States).

1040NR, Nonresident Alien Individual Income Tax Return (filed by non-US persons, for example Canadian-resident athletes with duty days in the United States).

Form W-8BEN, Certificate of Entities Status of Beneficial Owner for United States Tax Withholding and Reporting (this form is used to establish the foreign person status of the athlete, beneficial ownership of income, and claim treaty benefits).

Form 8833, Treaty-Based Return Position (filed to claim benefits of the Canada-US income tax treaty or other applicable US income tax treaty).

Form 8938, Statement of Specified Foreign Financial Assets.
Canadian Federal Forms:
T1 General, Income Tax and Benefit Return (filed by Canadian non-resident athletes or Canadian resident athletes).

T1159, Income Tax Return for Electing Under Section 216 (filed by Canadian non-resident athletes that have a rental property located in Canada).

T1135, Foreign Income Verification Statement (filed by Canadian resident athletes that own foreign property in excess of a threshold).

R105 E, Regulation 105 Waiver Application (filed by a non-resident performing services in Canada, to reduce or eliminate Canadian withholding tax).
US Treasury Reporting:
Form FinCen 114 (Foreign Bank Account Reporting (FBAR)).
In addition to the commonly filed forms mentioned above, pro athletes may be required to file additional international information reporting forms to report interest in foreign or domestic entities, including corporations, partnerships, disregarded entities, and trusts.
Tax season can be quite stressful, which is why many professional athletes hire trusted cross-border advisors to manage their international tax affairs, allowing them to concentrate on the game and their performance.
At U.S. Tax IQ, we assist professional athletes in all aspects of the rigorous tax compliance requirements, while providing US international tax consulting and planning services as well. We offer a wide range of US cross-border tax services and work closely with agents and other trusted advisors of professional athletes, the management team, as well as with professional athletes directly on covering their US/Canada cross-border tax compliance and challenges.
Gavin Management Group (GMG) was founded in 2003 with the primary goal of protecting the financial interests of professional hockey players. Its portfolio management strategies are designed to prudently and consistently grow an athlete's investments, while its financial planning program emphasizes cash flow management, tax minimization and risk mitigation.  Former NHL player, Stew Gavin is President and former NHL goalie Trevor Kidd is a Regional Director for the firm.